Pocket Pistols Skates is Proud Welcome NORCAL Legend
Dr. Rick Blackhart
to the Team!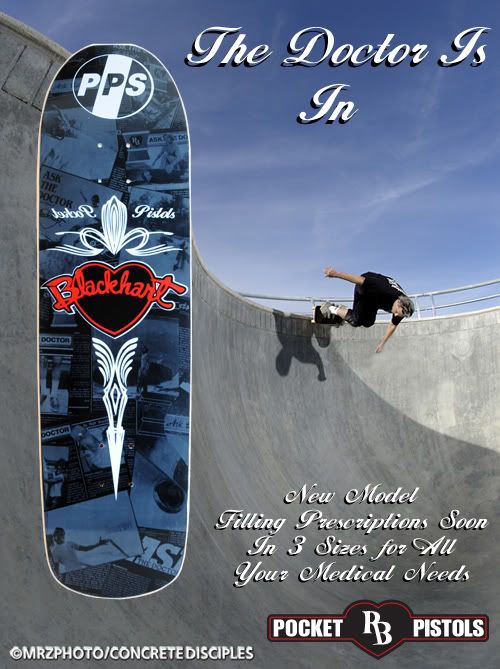 Blackhart has been ripping Pools, Pipes, and Parks for decades!
"The talk quickly turned to the subject of the infamous Doctor Rick Blackhart, and just how revolutionary he and his skating were in the boring early days of pro bowl riding. His roll-in at Newark pretty much hurt the feelings of anybody who thought they were the shit back then, even the judges."
BLKPRJKT
Keep Checking For more updates! Blackhart Wheels and T's
will be coming out Soon!