VIDEO OF POCKET PISTOLS 101
We left at Midnight on our way up the 101 to do the
Pacifica Big Air Event
. After a 1:40 am stop to search for beer in Agoura Hills that resulted in 8 beerless gas stations and a conversation with the Ventura County Sherrif's we finally found somewhere that would sell us some Sparks and we were ready to roll.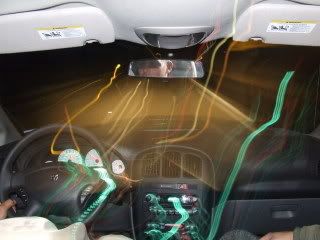 Eric Gilbert
Matt Miskell
and
Shane Porter
Chris Hamrock
Passed out at a Truckstop in Prunsedale, wherever the hell that is. Woke up to the 'Prunedale Pit', a ditch with a downhill slope and a mini fullpipe that needed to be carved over.
Matt
handled that, we schralped it for a few and were on our way.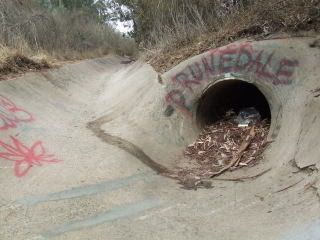 The Pit of Prunedale
Stopped by the Phil Shao memorial park in Redwood City, cruised it. Headed up to The City for a couple of hill bombs and cruiser runs. Rush hour in SF is a shitty time to try and bomb hills, but we got some runs and survived despite the usual hecticness of dodging cars & pedestrians, spare-change fiending junkies and street corner drug dealings.
The reason for the trip was to skate a mini-ramp demo with some of the
Hosoi Skates
guys and
Pocket Pistols
Canadian rider
Anthony Hancock
who was in town for the Pacifica Big Air Event. It was a pretty crazy set up. The ramp and some weird love seat kinda thing that was painted like a shark's mouth. It also had an escalator to extension and a set back banked wall. CW and Abe built the ramp and named it Large Marge. It was pretty killer for it's size. And there was some good skating going on for the demo.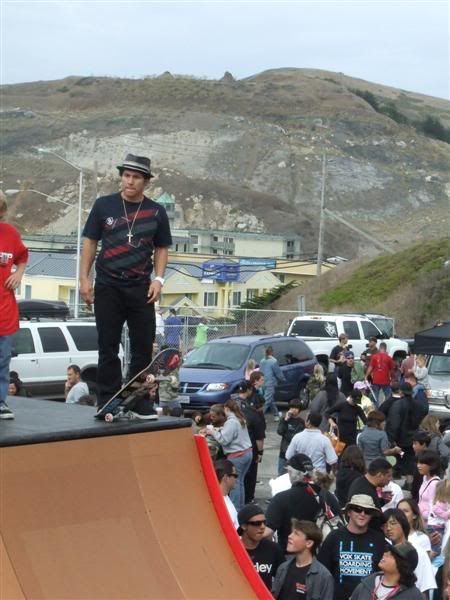 Holmes about to rip the ramp up.
Hamrock grindin' the upper lip
Anthony Hancock inverted
Shane back D
Eric Gilbert b/s smith up the escalator
CW and Abe, these guys rip.
Shane likes Hooters
BIG AIR EVENT VIDEO
Big Air Extravaganza
Add to My Profile
|
More Videos
Along with the mini-ramp there was also a 10 stair handrail best trick contest with $500 for 1st place. Matt and Shane were up against some pretty ripping locals but Shane's 'caveman feeble' down the railgot him the cash.
He woulda blown his whole wad of cash on a hooker, but none of the escort services wanted to send a girl down from The City to Pacifica...oh well.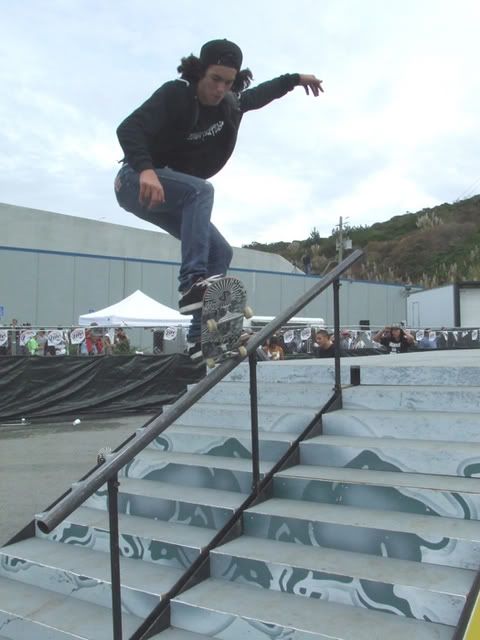 Matt tossed up some front salads on the rail.
Mikey V, the M.C., with Eric G
Hamrock got hassled
Tait, from
Tait's Boardshop
and the
Logshop
put the event together.
Shane got a board to the face, always fun.
Chris getting one last ollie out of the way before it was time to party.
Some kids were having a party up the street so we rounded up the crue and rolled up to the party after all three kegs were already dry. But we were already deep in Redbulls and vodka since Shane won a case of Redbulls earlier in the contest.
WTF?!? Shane, a Hurley wearing cowboy and a fashionably black dude with dreads? Weird party!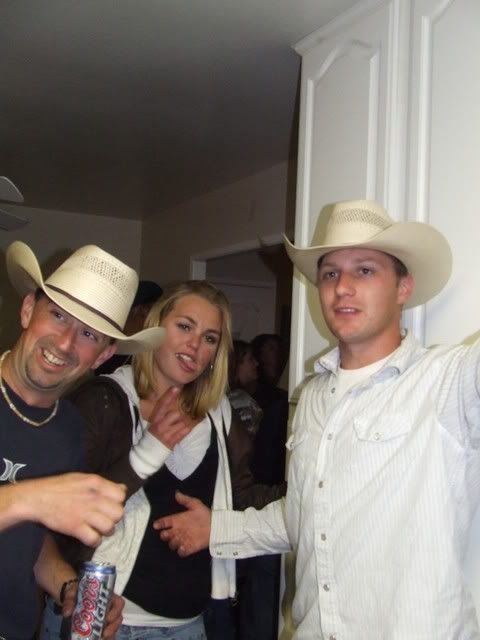 Yee-Haw
The rest?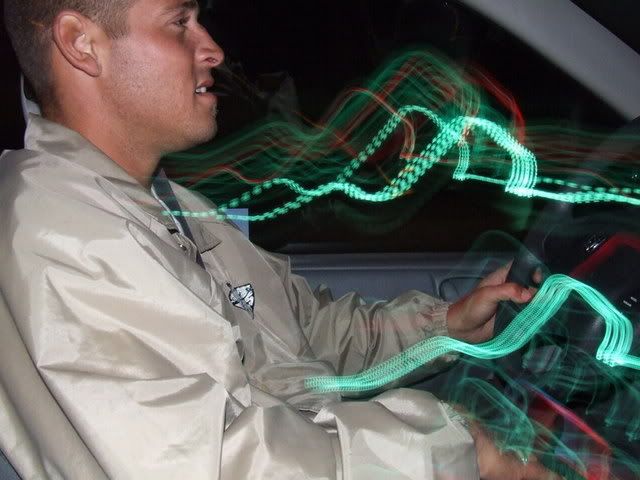 Eric is a road warrior, drove the whole damn time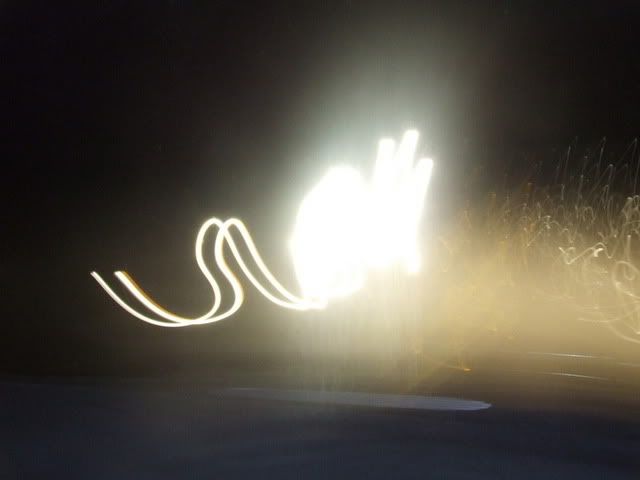 caught some sound waves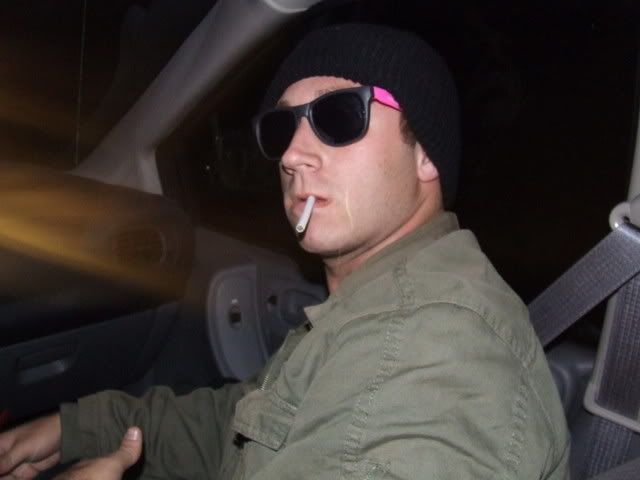 Hamrock hijaked the radio
Rain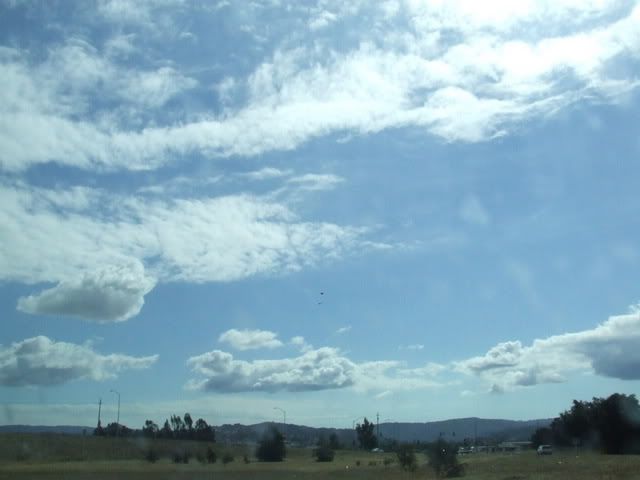 Shine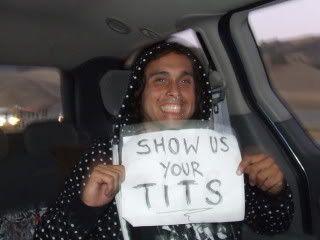 800 miles and Shane had nothing to do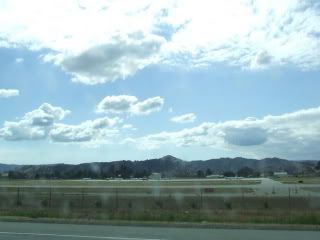 Till next time...
...What happens on the road stays on the road.
Dont forget to check out the
VIDEO
and more video's at
www.youtube.com/PocketPistolsSkates